Satchel:One - Show My Homework
We are excited to be continuing with Satchel:One (Show My Homework), an online tool to help you keep track of your child's homework. Satchel:One will allow you to see the details of the tasks your child has been set, as well as their submission status and grades.
You can view the schools calendar without logging in by simply visiting to view our school's live homework calendar here.
Pupils Login.
Bredon Hill Academy use a 'Single Sign On' using Microsoft Office365 meaning your school email will work for the schools IT systems as well as Show My Homework. To login click the link below.
You can find you login details on the stickers in the front of your planner.
*Pupils should always click Sign In With Office 365*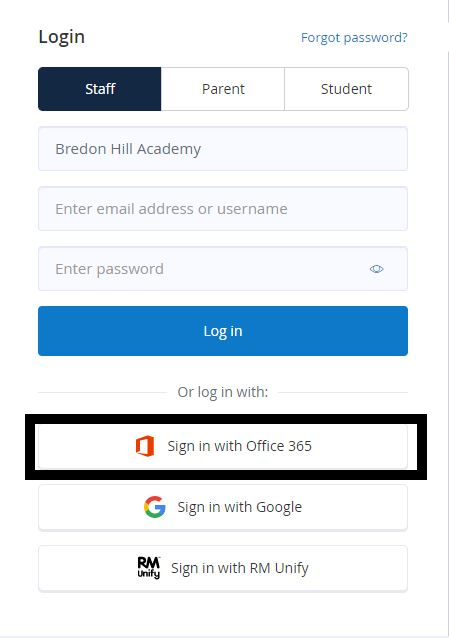 If you are already logged into school email it will open your page without needing to login, otherwise please enter your school email which will be
YourUserName@bredon.worcs.sch.uk
You can find you login details on the stickers in the front of your planner.
Followed by your network password. On first login you will be asked to allow Show My Homework permission to access your profile, please click on accept.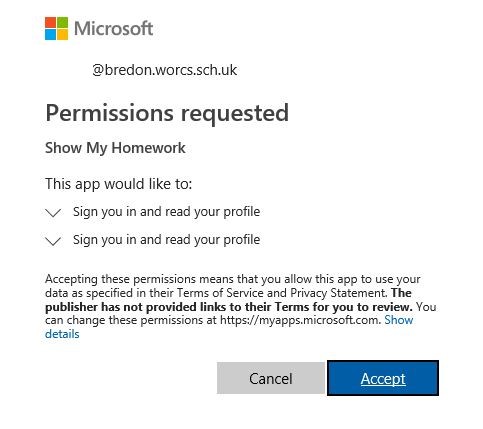 You will now be presented with your personal homework page.
There is a visual guide attached at the bottom of this page.
Submitting work
Please view this link for a guide on how to submit work on SMHW
Parents Login
You will have been give a login slip by your child which gives your initial login details and allows you to sign up for your account. If you have not received this or lost the slip please contact us using the link below and provide an email address and we will send you a fresh login code.
By using your login details provided by us you will have access to these additional features.
24/7 access
View quality and quantity of homework
Translation into over 50 languages
Free apps available for iPhone, iPad, iPod Touch, and Android devices
Receive automated notifications before homework is due
We successfully launched Show My Homework in 2014 and we hope that this service will continue to provide parents with a deeper insight into the homework your child receives. More importantly, we hope that it will improve your child's organisation, time-management, and help them to keep on top of their workload.
If you or your child have any questions about the service, please don't hesitate to get in touch with the team at Show My Homework, who are always happy to help. Just email help@showmyhomework.co.uk or call 0207 197 9550.